The best method for cleaning grout is definitely steam cleaning!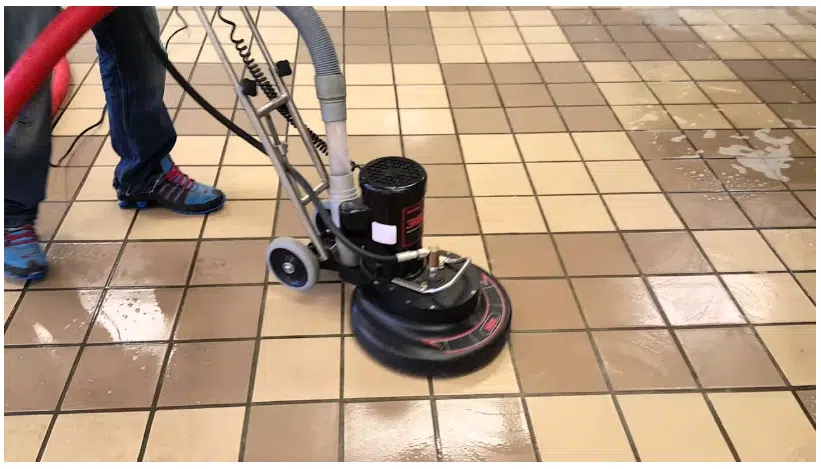 Tiles can make for a beautiful floor. Grout is a porous substance that is subject to staining by dirty mop water, spillage, and other contaminants, which can leave your floor looking perpetually dirty. Trying to clean and protect your tile and grout floors in your home by yourself can be exhausting and time consuming and no one wants to spend time and money on replacing old, worn out tiles.
Having your tile and grout in your home professionally cleaned by Lakeshore Cleaning and Restoration can make it look like new again!
Steam cleaning uses water vapor, which when released, comes in contact with the grout cement-sand mixtures surface. It sanitizes the surface of the grout, but the cement-sand mixture is much stronger than the steam. Steam cleaning does not damage your grout sealer if it is applied.
In modern-day workplaces and commercial buildings, heavy foot traffic throughout the year can leave floors looking dull or dirty. Nasty spills and stubborn stains start to appear as time goes on, transforming your tile floors into something less than desirable. Our commercial technicians are experts at tile and grout cleaning. They will restore the natural beauty of your ceramic tile and grout quickly and economically.