Tile & Grout Cleaning
Serving Oakville, Burlington & Surrounding Areas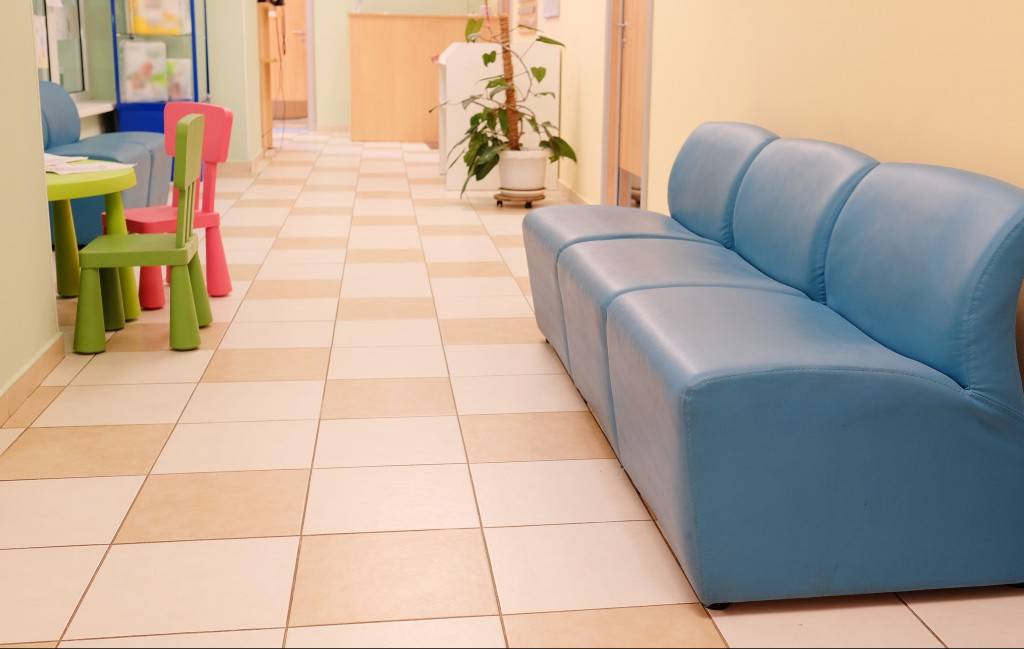 Tile is becoming more common in modern day workplaces and commercial buildings, but heavy foot traffic throughout the year can leave your floors looking dull or dirty. Nasty spills and stubborn stains start to appear as time goes on, transforming your tile floors into something less than desirable. All too often business owners or employees will attempt to clean the tile and grout flooring by using the wrong cleaners and mixing solvents. Mixing various solvents and cleaners to remove tough stains can damage your tile and grout by wearing them down, especially if those products consist of acids or bleach.
Lakeshore Cleaning & Restoration uses a tile and grout cleaning process that removes any trace of dirt and grime from your tile and grout flooring. In almost no time flat, our professionals are able to clean, restore, and protect your tile and grout, saving you time and money by extending the life of your tile floors.
Maintain a Flawless Appearance
Our technicians are experts at tile cleaning and grout cleaning. They will restore the natural beauty of your ceramic tile and grout quickly and economically. With Lakeshore's truck mounted turbo washing system, your tiled foyers and washrooms will be cleaned and sanitized in no time.
Don't let your business' reputation suffer because of dirty or dingy looking tile and grout flooring, contact Lakeshore today!