Area Rug Cleaning
Serving Oakville, Burlington & Surrounding Areas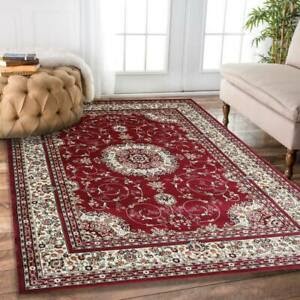 Caring for fine area rugs is a love affair for us at Lakeshore Cleaning & Restoration.
We have a deep understanding of the science of rug washing.
Oriental and area rugs are valuable investments that can be a beautiful centerpiece and the main focal point of any room in your home. A hand-knotted Oriental rug can cost thousands of dollars, and with proper care can last a lifetime.
We treat your area and oriental rugs like they were our own. We understand that each rug has its own character and special cleaning needs. When your rugs start to show signs of everyday wear and tear, they can become an eyesore. Over time, your rugs experience a large amount of foot traffic and can become worn, stained, dulled, and discolored. Even the rugs you hang on your walls can become dingy and worn from all of the gathered dust.
A wide variety of rugs are made up of specialty materials that can be hard to clean let alone repair, and this makes Do-it-yourself (DIY) rug cleaning dangerous. You can easily damage specialty material beyond repair if you try to tackle the task without the proper knowledge and experience.
Our technicians handle your rugs with quality personalized care.
Lakeshore Cleaning & Restoration (formerly Camel Oriental Rug Cleaners) is the only cleaner in the Oakville area with specialized Mor rug washing plant and equipment designed for cleaning and drying Oriental and domestic area rugs.
Our cleaning process:
 Pre-inspection – we carefully inspect each rug
Dusting – We have an automatic dusting machine that thoroughly remove abrasive soils from the rug
Rug Washing – All rugs are washed front and back sometimes several times to remove dirt and stains. They are then hung to dry in our climate controlled drying room, and the fringes are then hand washed with attention to detail. Many rugs are washed two and three times to ensure that the maximum amount of soiling and staining is removed.
Rinse Clean – Rugs are then rinsed thoroughly to remove unwanted residue
 Drying and Inspection – The rug is moved to the drying area for a final inspection
We also offer pet and urine deodorizing and moth treatment for insect infested rugs.
We use high quality cleaning products in all of the rug and carpet cleaning we do.
Our repair services include handwoven repairs, reweaving, machine made fringes, binding and serging.
Commonly Asked Questions
 Is my rug even worth cleaning?
That is a personal decision depending on your emotional attachment to the rug and the replacement value of the rug. Many people design a whole room around their Oriental rug and replacing it could require re-furnishing the entire room. It may be cheaper to clean the rug.
How do I determine when it is time to clean my area rug?
To determine it's time to clean your rug, try these simple tests:
Rub your palm on the rug for a few seconds. If your hand becomes dirty, it is time for cleaning.
Kneel down on the rug and smell it. If you detect foul odor, it is time to have it cleaned.
Lift a rug corner and vigorously shake it up and down once or twice. If you see a dust cloud forming, it is definitely time for a cleaning.
With the rug facing up, fold a corner of the rug back, away from the pile, to expose the base of the fibers. Have the rug professionally cleaned if there is dirt deep in the pile.
Lakeshore also offer Residential Carpet Cleaning for wall to wall
If you own a business location, we also offer Commercial Carpet Cleaning.
Keep your carpets feeling soft, smelling fresh and looking brand new by calling Lakeshore Cleaning & Restoration today at (905) 465-2337