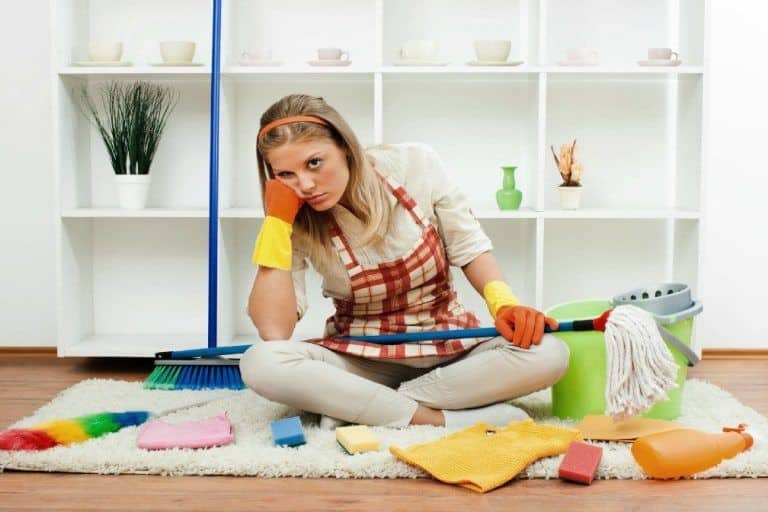 Tracking mud in the home is a common problem with the spring rains. It can make it very difficult to keep the inevitable mud from transferring from shoes to carpeting.
If you are not fortunate enough to have an entry hall or mudroom to catch the outdoor mud and debris before getting into the home, then you may be facing mud on your carpets this spring.
The problem can compound when you have children or pets. Pets need to go outside, and sometimes it can be difficult to completely towel dry them every time they come back in from playing in the muddy areas of the yard. Children often forget to take their shoes off or to clean them properly so you end up with muddy prints on the carpets.
Removing mud from carpets yourself.
The first thing to do is to let the mud dry. It is much easier to remove dry mud rather than wet mud but you want to be careful to avoid rubbing the mud deeper into your carpet's fibers. You can still clean the mud if it is really wet by blotting gently with a towel to prevent the moisture from soaking into the carpet pad. No rubbing! It is much better to simply allow the mud to dry.
Once the mud is dry, vacuum slowly to remove the dirt. By vacuuming slowly, you can remove more dirt than making quick passes. Vacuum for two or three times longer than you normally would. The more vacuuming the better.
After you have removed as much dirt as possible with the vacuum, you can use a detergent solution. Mix one teaspoon mild dishwashing detergent to one cup of lukewarm water and make more if you have a lot of areas using the one-to-one recipe.
If you use a white cloth to blot the solution onto the carpet you to see the stain lifting. Continue blotting, using as many towels as necessary until the stain is gone. Gently blot with a clean cloth or paper towels to dry the area.
If you do not have the time or desire to clean mud stains from the carpet you may want to get the carpet professionally cleaned.
Available Carpet Cleaning with Lakeshore Carpet Cleaning
hot water (steam) extraction cleaning with truck-mounted equipment,
rotary shampoo
encapsulation dry bonnet cleaning
Keep your carpets clean from mud and other stains, feeling soft, smelling fresh, and looking brand new by calling Lakeshore Cleaning & Restoration today at (905) 465-2337
Lakeshore also offers Commercial Carpet Cleaning for businesses and home offices.