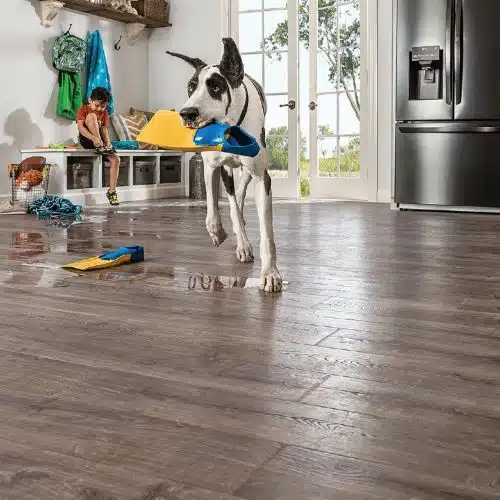 It is important that floors of business and commercial places should be kept clean at all times. They must remain dry as well. This ensures a healthy environment and minimizes the risks for your employees, customers, and visitors.
Here we share some tips and methods on keeping the following two types of floors clean:
Commercial Vinyl flooring
The following supplies need to be kept handy for vinyl floor cleaning:
Floor finish
Power buffing machine
Soft bristle broom or non-treated mop
Neutral floor cleaning detergent
Vacuum cleaner
Mop and pail
Air Mover/floor-drying fan
Regular Cleaning
Use neutral detergent.
Clean the floor with non-traditional crisscross and figure 8 patterns.
Use plain, clean water to mop the floor completely.
Use the air mover to dry the floor thoroughly.
You can now dry-buff the floor.
You may also apply a few coats of a floor finish to bring out a sparkle to the floor.
Proactive Cleaning
Use a commercial-grade floor sealer to ensure that your vinyl flooring doesn't lose its luster at any time.
Placing mats across places where there is the most traffic and using curtains where an area may get too much sunlight actually helps shield and protect those areas from getting discoloured.
Strip the wax off the floor periodically so as to better maintain the glaze of the vinyl.
Use padded stands and legs on furniture, and use planks and sheets when moving heavy furniture, lest you 'dent' the vinyl flooring permanently.
Commercial Hardwood and Laminate flooring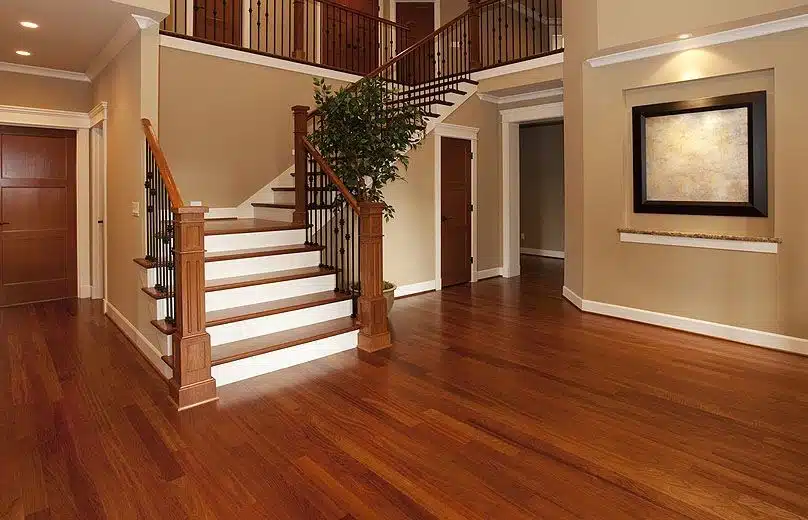 Being porous makes it all the more important to keep regular maintenance on your hardwood and laminate flooring. Make sure you have these supplies handy at all times:
Liquid cleaner
Auto Scrubber 
Vacuum
Air mover/floor-drying fan
Mop
Bucket
Regular and routine cleaning
Sweep and dust the floor thoroughly to remove particles that may damage or scratch the floor.
Use a liquid cleaner to mop the floor. Damp the mop, but don't let it be too wet, lest it drips all over the floor.
Clean and mop in sections so that you reach every jointer and crevice thoroughly.
Dampen the mop with clean water and wipe off the floor cleaner.
You may use a dry mop to dry the floor. However, we recommend an air mover for its efficiency and speed.
Additional tips for cleaning
Take preventive measures like using mats and curtains to shield and protect your floor.
The more regularly you clean the floor, the better longevity it will have. It also reduces various risks and hazards in the environment.
Never use too much of any liquid or water, when cleaning hardwood and laminate floors.
To prolong the life of your hardwood and laminate floors, use the right sealants and finishes on them.
We always recommend that you consider a professional cleaning service to maintain your commercial flooring better.