Serving Oakville, Burlington & Surrounding Areas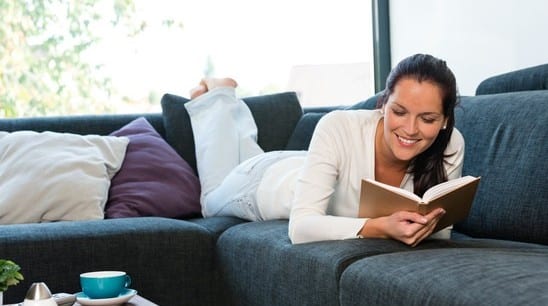 Why Clean Your Upholstery Regularly?
If you have pets, children, have visitors often, or eat while on your furniture, let's face it, the dirt is going to begin to show.  Food, dirt, pet dander, and anything else that may come in contact with your furniture can leave your upholstery looking worn down and dingy.
Removing stubborn stains and spots from your upholstery can be stressful and if you do not clean the right way, you may end up causing more damage. Each piece of furniture is different. Leather, fabrics and other fibres all require unique cleaning.
With the help of Lakeshore, you can easily keep your furniture looking and feeling its best.
We can clean all types of fabrics, including "dry clean only" and other special-care fabrics.
Our technicians will pre-inspect each piece of furniture to determine the best cleaning method, providing the cleanest and safest worry-free results. Schedule a professional furniture cleaning with Lakeshore Cleaning & Restoration today.
Frequently Asked Questions
How often should I have my upholstery cleaned?
If you are retired and live in your home 6 months a year, probably every 2 or 3 years. If you have an active family with 3-5 kids and pets we suggest at least once a year.
The tag says dry clean only, can you clean it?
Many fabrics do. The manufacturer does this to limit their liability so they are not responsible if an inexperienced technician ruins a piece of furniture while trying to clean it. The only problem is dry cleaning is not an effective cleaning method. Lakeshore experienced technicians can wet clean various types of fabric and fibers since we use the proper cleaning solutions, do not over wet it, dry it quickly and clean the fabric in the proper direction so way the fabric lays is not disturbed.
Can you remove pet urine odors from fabric/cushion?
We have a system that will permanently remove pet urine odor and often the yellow, brown, or red stains caused by your pet having an accident or getting sick. There are several variables such as the fiber type, the severity, and if the cushion can be treated.  Contact us to see if your particular situation can be helped.
Products we use to clean client furniture & upholstery.
Pro Chem
Citrus-Gel – Spotting agent great for grease removal and chewing gum.
Power Solvent –  Spotting agent for Oil based stains.
Coffee & Tannin Spotter – Use on synthetic fiber upholstery to remove coffee, tea, cola, dye spots and stains.
Solv-Ink –  Removes a wide variety of ink spots from upholstery fabrics. It has a pleasant scent with no strong solvent odor and is VOC compliant.
Zoop – Triple-strain blend of high-performance, fast-acting enzymes for superior removal and deodorization of tough protein spots such as blood, gravy, coffee creamer, baby formula, fish, eggs, and other organic spills.
Benefect Botanical Disinfectants  
Benefect has been reviewed for safety, efficacy & environmental impact by Health Canada and therefore you can trust what the label says. Its botanical ingredients give it some distinct advantages suitable for use around children, pets, the elderly, and chemically-sensitive individuals.
Here is a complete list of our cleaning product partners
Testimoni

al
"Professional service, honest pricing, on time every time. We have been dealing with Paul and his team for the last year and are incredibly happy with their services. They go beyond the call of duty to make sure the job is a 110%. Thank you, Paul, for another great job I will definitely recommend you to my friends and family."  Joe H.
Lakeshore can also take care of any Commercial Upholstery Cleaning