Serving Oakville Burlington & Surrounding Areas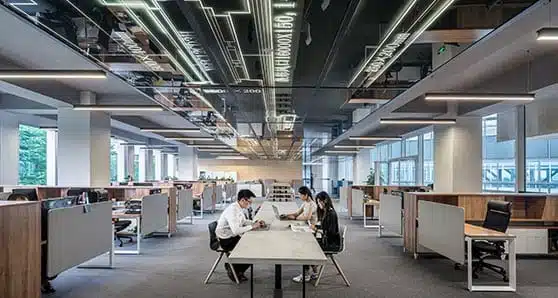 Lakeshore Cleaning & Restoration is dedicated to keeping the businesses in Oakville, Burlington, and surrounding areas, in top-notch condition.
Contact us at (905) 465-2337 if you are interested in any of the following commercial services:
Carpet Cleaning
Lakeshore is skilled in properly and thoroughly cleaning all carpets, dusting, and sanitizing your office from top to bottom. Our experts know what it takes in order to ensure a safe, clean, and healthier working environment.
Ceramic Tile & Grout Cleaning
Lakeshore Cleaning & Restoration uses a tile and grout cleaning process that removes any trace of dirt and grime from your tile and grout flooring. In almost no time flat, our professionals are able to clean, restore, and protect your commercial tile and grout, saving you time and money by extending the life of your tile floors.
Furniture & Upholstery Cleaning 
The appearance of the upholstery & furniture in your commercial building can say a lot about your company and keeping all of those pieces of furniture clean and fresh can be an arduous task. Our high-quality cleaning process allows us to move easily around your building without disrupting the daily flow up your business.
Workstation Panel Cleaning
Do most of your employees spend the bulk of their day surrounded by workstation panels?  Freshly cleaned cubicle panels will reduce any harmful airborne pathogens and unpleasant odors. If they are kept clean, they can act as filters and not a source for contaminants in the office.
Vinyl (VCT) Strip & Wax
With proper maintenance, vinyl composite tile will keep that smooth, new appearance for decades. If the floors in your commercial building are starting to look soiled, contact Lakeshore Cleaning & Restoration professionals will strip, wax, seal, and buff your vinyl composite tile floors, breathing new life into them.