Chemspec Oriental Rug Shampoo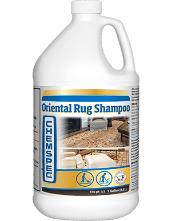 With a neutral pH and gentle cleansers, this shampoo is safe to use on cotton, wool and synthetic fibers. Creates a dense foam that quickly suspends deeply embedded soils for easy removal. Perfect to shampoo and refresh any Oriental Rug.
Prochem Products
Graffiti removers, glass cleaners, metal and furniture polishes, toilet bowl cleaners and sanitizers or upholstery and carpet care products, commercial cleaning products, Prochem  has a complete line and a variety of choices.
Here is a list of some of the Prochem products Lakeshore uses in carpet cleaning and upholstery cleaning:
Ultra-Pac Pre-Treat with LVC. Pre-spray: general cleaning solution applied to traffic areas.  For customers that prefer fragrance-free products. Besides a very low-VOC formula, this product has no added fragrance. The mild detergent odor will dissipate within a few minutes of use.
Axiom Clean Pre-Spray. A general cleaning solution applied to traffic areas.
Citrus-Gel Spotting agent great for grease removal and chewing gum.
Power Solvent. Spotting agent for Oil based stains.
Coffee & Tannin Spotter. Use on synthetic fiber carpet and upholstery to remove coffee, tea, cola and other tannin spots and stains. This powerful blend of acidic cleaning agents, reducers and detergents also removes some ink and dye spots, berry stains, urine, and vomit.
One Step Oxy Rescue. Use as a carpet and upholstery pre-spray booster that will brighten dull or yellowed fibers. This multi-purpose oxidizing agent dramatically revitalizes older olefin carpets and upholstery and is perfect for area rug cotton fringe cleaning.
Rust Remover. Eliminates rust stains from

carpets

and upholstery fabrics. Time-released and Fluoride-based, this is safe to use. Its flexible squeeze-bottle container allows you to apply directly onto the stain.
Solv-Ink. Spotting agent. removes a wide variety of ink spots from carpet, upholstery, fabrics, and hard surfaces. It has a pleasant scent with no strong solvent odor and is VOC compliant.
Zoop. Spotting agent. Triple-strain blend of high-performance, fast-acting enzymes for superior removal and deodorization of tough protein spots such as blood, gravy, coffee creamer, baby formula, fish, eggs, and other organic spills.

Benefect Botanical Disinfectants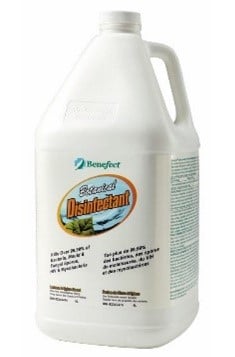 Benefect has been reviewed for safety, efficacy & environmental impact by Health Canada and therefore you can trust what the label says. Naturally, Benefect's botanical ingredients give it some distinct advantages. It is also suitable for use around children, pets, the elderly, and chemically sensitive individuals. Your carpets will smell great too.
Concrobium Broad Spectrum Disinfectant
Concrobium unique, proprietary solution is botanically derived. Concrobium Broad Spectrum Disinfectant provides superior cleaning so users don't have to resort to two separate products for disinfection and cleaning. It can be used in hospitals, nursing homes, nurseries, day care centers, medical offices, institutional facilities, schools, military installations, athletic facilities, public areas, ambulances, institutional kitchens, cafeterias, restaurants, food processing plants, public restrooms, hotels and motels, garbage and refuse centers, correctional facilities, shower and bath areas, zoos and farms.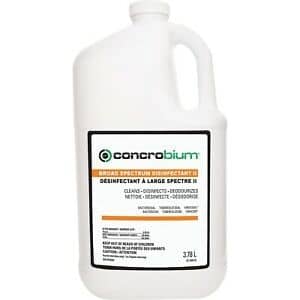 Wood Wyant
Wood Wyatt Neutra Strip and Pro Strip are specifically designed to provide effective stripping of floor finish from linoleum and other alkaline-sensitive floors while being completely safe when used as directed. It is also low odour.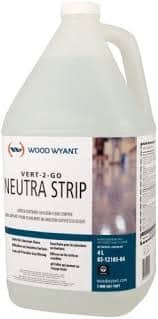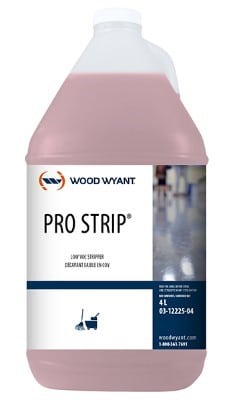 Unduz-It Unleashed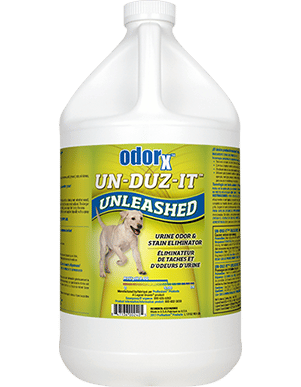 One application of  Un-Duz-It Unleashed does it all! This unique breakthrough solution combines oxidizers with enzymes and odor encapsulants to remove even the toughest pet urine odors and stains. Effective on carpets and upholstery, including wool, and on virtually any water-cleanable hard porous surface.