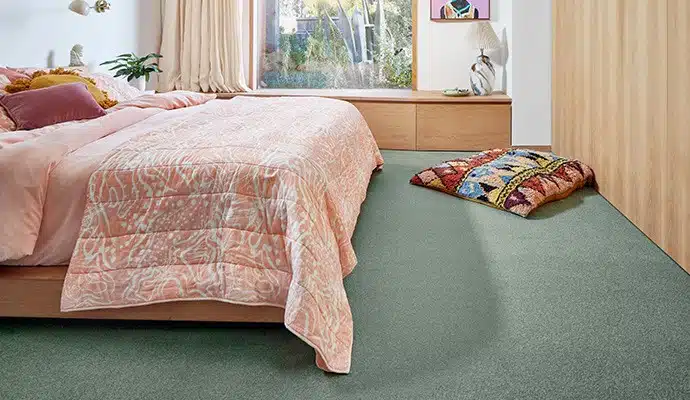 Triexta is undoubtedly one of the most talked about updates to the carpeting world, and it's easy to see why.
Triexta is a synthetic carpet fiber has some similarities to polyester. It's been hailed as the successor to nylon and synthetic carpet fibers in general, particularly with its reputation for durability and longevity, paired with its affordability and wide range of colors
The greatest challenge of triexta is its texture; these texture issues are likely to come from using the improper vacuum cleaner and employing cleaning methods not recommended by the manufacturer.
To clean triexta, follow these guidelines:
Use special SOA-approved vacuums with soft brushes
As with polyester, apply strong alkalines or bleaches if those products are made for the carpet cleaning industry.
Although its resiliency depends on its density and pile height, expect it to perform better than many polyesters.
Anticipate resoiling issues from sticky residues more so than with polyester.
Use only water rinse extraction and absorbent compound extraction. For water rinse extraction, avoid detergents known for their high performance and sticky residues, use 300 psi or less for pump pressure, and use SOA-approved products to avoid issues with warranty claims. For dry compound extraction, use an oleophilic absorbent and its softest brush.
Triexta naturally repels water and the stains that come with it. Triexta can frequently release stains simply through a water-based cleaning. As a result, not only is triexta a more child and pet-friendly carpet, it's also a more environmentally friendly option, as it doesn't require additional chemicals to make it stain resistant and it doesn't require chemicals to spot treat stains.
Reference: Fiber Cleaning Challenges
Keep your carpets feeling soft, smelling fresh and looking brand new by calling Lakeshore Cleaning & Restoration today at (905) 465-2337
Lakeshore also offers Commercial Carpet Cleaning for businesses and home offices.